How many times have you heard, "I've never, ever seen anything like this!" I know that all of us have been touched by the Corona virus either by illness, or school closings, or work closings or just the general anxiety.
It is hard to even begin to put into words, but dear Clara Parkes said it best when she sent this to her Knitter's Review readers:
"…. I've never been so grateful for the calming, grounding effects of knitting. You and I carry within us a vital survival skill for staying steady throughout the coming months. And the steadier we can be, the more helpful we can be to others."
I wanted to reach out to the Signature family to let you know what we are doing to keep all of us here and you as safe and healthy as possible.Laura Bothe, who many of you have met at shows or the Retreat, has led the way in being proactive to protect both Bothe Associates and Signature employees. We have instigated disinfecting of doorknobs, bathrooms, water fountains multiple times daily. We are staggering lunches and breaks and only allowing one at a time at the wash stations. Lyrics are posted at each sink about songs to sing that last the correct amount of hand washing time. Our plant supervisor reported something he had never heard before-singing coming from the men's bathroom.
At Signature we are only allowing 1 person at a time packing orders and staggering office hours for those who share offices. We aren't allowing any food to be shared so no more homemade treats. We are open for business which means no one has lost their jobs.
Laura and her brother Paul (and good sense) have put me into home quarantine because I check so many of the vulnerable boxes. It is hard, but I can do most of my work from here and a lot of knitting.
To add to Clara's comment, I would say that we should all be consciously grateful for those who continue to work and help others in this time.My gratitude is a little different- last summer I was lucky enough to have an experimental heart surgery at Mayo Clinic in Rochester, MN. There were 4 of us who got the chance to change the death sentence of the other 4 million people who have the diagnosis I got that previously had no treatment, no drugs, no surgery… a lot like what Corona patients are hearing.
When I returned to Mayo in February the test results were astonishingly good. I knew they would be because I was feeling better than I have in years. I wanted to thank Dr. Borlaug for letting me have the chance to be 1 of the 4 so I ordered some cashmere and made this scarf to keep him warm in Minnesota winters. I made up the pattern with pine trees at each end which is the Scandinavian symbol of long life.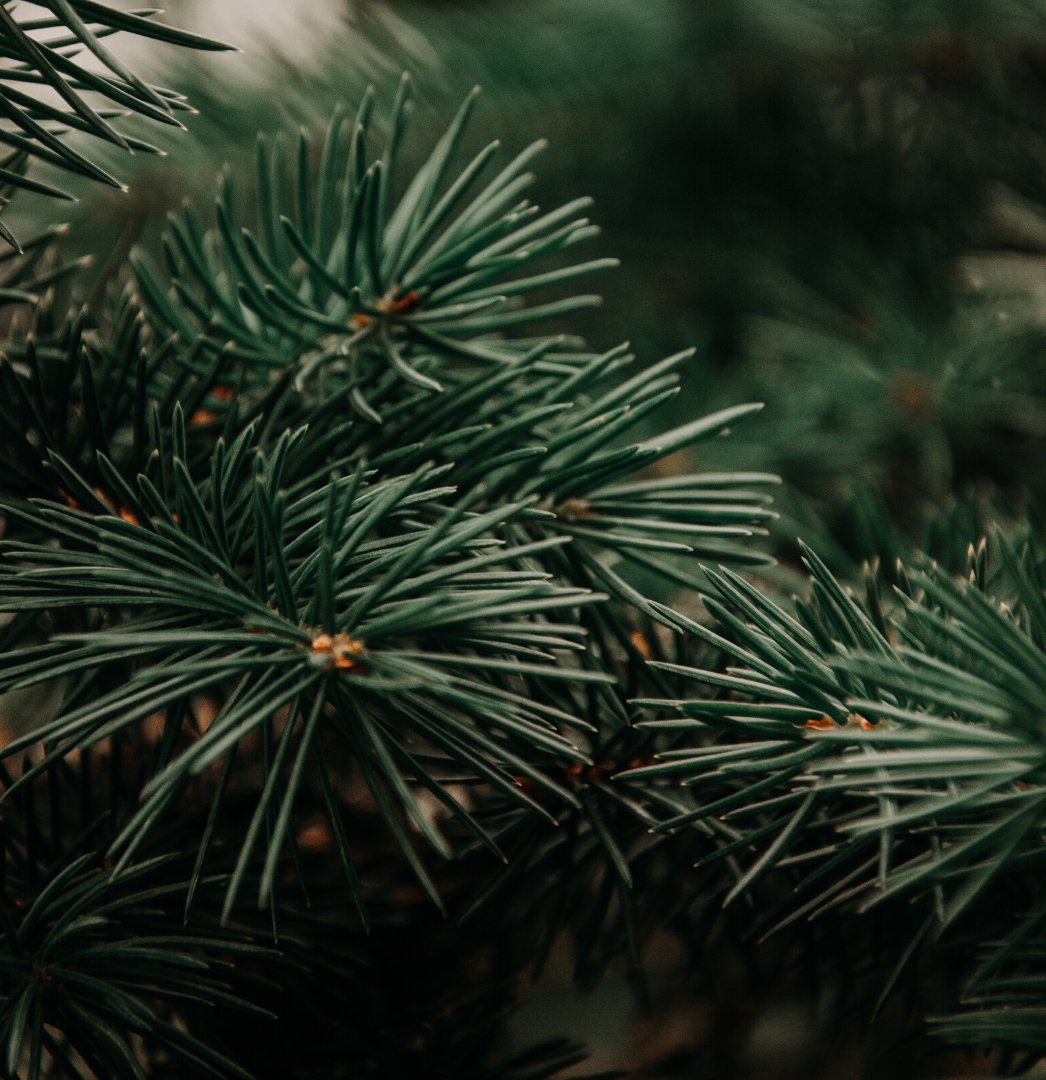 Actually, my gratitude for the researchers is true today too-I know there are people all around the world working on vaccines and treatments. We can all hope and pray they are successful as soon as is possible.
I bet I am not alone in having partially done knitting projects and this is a good time to work on them. I found this and will finish and get someone to take to our homeless shelter. It is machine washable and dryable wool and cotton.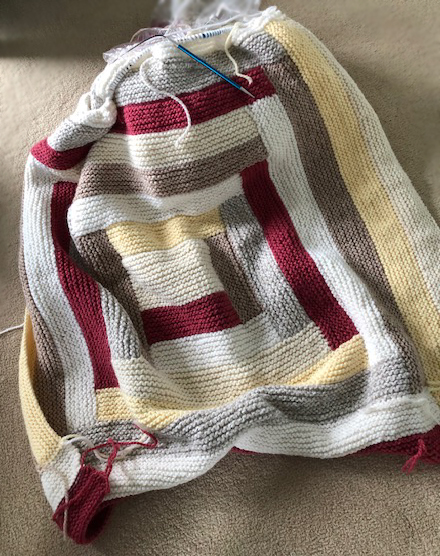 Great news today, and I am choosing to believe them, is that there are no new cases in China. Even if that is not true, we all need to know that the day is coming when we can say that here too- NO new cases.
We all need to try and stay positive-which is harder for some of us than others. I wanted to end with a project that is amusing me.
This is the partial monkey body from the Pocket Monkey Ravelry pattern. This little guy will be in the pocket of a sweater for my darling 18-month old grandson.
Stay well. Spring is here!